After serving me well for the past four and a half years, I've finally upgraded my desktop computer. The main driver for this upgrade was that I needed more than 4GB RAM for testing my VMs. Given that DDR4 is due soon, I really wasn't willing to spend money to upgrade my already obsolete DDR2 RAM.
I have no interest in overclocking, so I went with a Intel Core i7-4770 CPU, Gigabyte H87-D3H motherboard, and 16GB of Corsair Vengeance RAM. While I was at it, I took the opportunity to get rid of my tiny Coolermaster Elite 360, and replace it with an Antec One. I was able to recycle the rest of the parts from the old machine to keep costs down.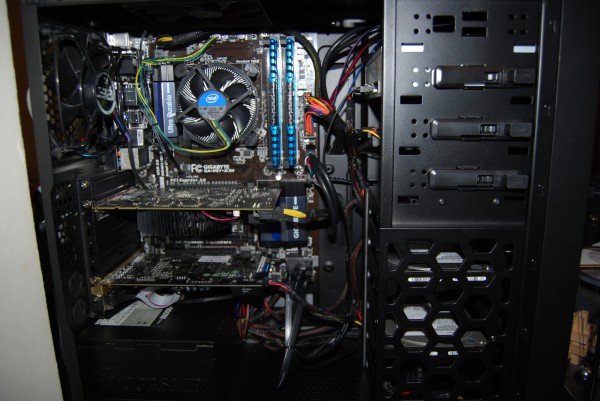 Full specifications available here.
---